S1E48 - Binge this episode!
A review of what motivates people to binge TV
a year ago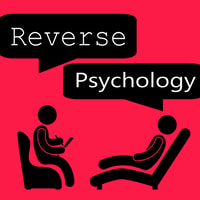 When is the last time you had a good binge session? What made you do it? Our doctors talk all about binge-watching and the risks of too much TV.
Did you learn something new? Share this episode with a friend and help them be as smart as you are. Sharing this podcast and leaving a review are the BEST ways to help Reverse Psychology grow! Be sure to subscribe (and get that newly smart friend to subscribe, as well) to get every new episode the day it comes out. Follow us on facebook for updates and email us at [email protected] for any question/comments/concerns.
okayloveyoubye
Find out more at https://reverse-psychology.pinecast.co