S2E3 - What's the deal with the Rorschach?
Our doctors are back...and they are rusty!
9 months ago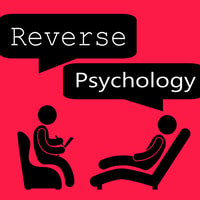 Episode Notes
Okay.....now we're back. Check in to see where Drs. Mike and Diana have been for the past six months. And then stick around and hear their hot takes on the Rorschach.
Did you learn something new? Share this episode with a friend and help them be as smart as you are. Sharing this podcast and leaving a review are the BEST ways to help Reverse Psychology grow! Be sure to subscribe (and get that newly smart friend to subscribe, as well) to get every new episode the day it comes out. Follow us on facebook for updates and email us at [email protected] for any question/comments/concerns.
okayloveyoubye
Find out more at https://reverse-psychology.pinecast.co